Outsource Your IT Services to No. 1 IT Company in USA
We offer Remote IT Services to our Clients which includes:
– Technical Support
– Website Development and Management
– Marketing Services
– Online Web Stores or Amazon Store
Fully Outsourced IT Services
Are you finding it difficult to manage your IT system in an efficient manner? So, you should opt for outsourcing your IT services. You can outsource your IT services to other companies to ensure the efficient handling of your IT system. The company which offers the services of handling your IT system is able to cover everything ranging from your network's security to the installation and implementation of software. 
They further ensure to maintain your database and continue maintaining the backup of your files. You also have a choice for opting for a fixed/break service, in which a technician from your chosen company comes to your company to check if something is broken and fixes the problem and you need to pay an hourly fee to the technician. This fixed/brake service may appear inexpensive to you as you only need to pay when any problem in your IT system occurs. However, in actuality, this type of service becomes costly if evaluated in long terms. These technicians do not work quickly and in an efficient way because they know that they can earn more if they visit your company multiple times for fixing your IT related problem and also they can increase their pay by fixing the IT problem in a longer time.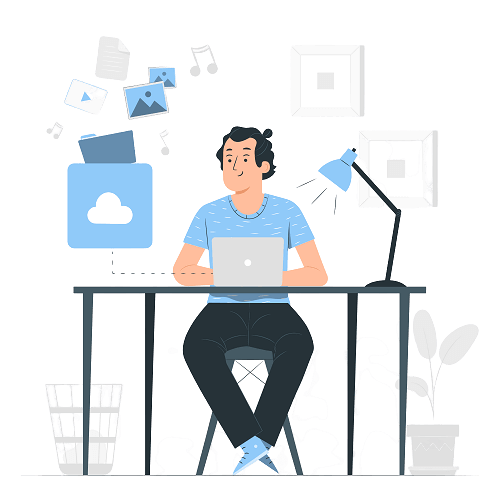 Talk to our Back Office Experts
Call us for fast support to this number.
Outsourced IT Service Providers
If you opt for hiring a company to get your IT system managed and maintained properly, then that company becomes your partner and makes every possible effort to satisfy the needs of your IT system. When you outsource your IT system to an efficient company, then this company becomes responsible for ensuring regular monitoring of your IT network against monthly fees. Well-managed IT outsourcing services allow your IT network to run smoothly and ensure the provision of reliable and fast IT solutions to your company. Providers of IT outsourcing services can help your company in fixing the IT related issues and neutralizing threats whenever they occur. So, if you have a small or medium sized business, then you must opt for outsourcing your IT services because it is better for your company to spend your money on the growth of your business instead of spending in the formation of an in-house IT department. 
Maintenance and Implementation of Network
The tasks associated with the upgrading and installation of the programs or software in the IT system can be both complicated and time-taking. Therefore, you can outsource this task to your IT support provider in order to prevent any delays and also to merely focus on the major objectives of your business. Your chosen outsourced IT support will help you efficiently implement your network solution and also to ensure the maintenance of your IT network.
Outsourcing your IT services can also provide you with the benefit of protecting the security of your IT network. Your outsourced IT support provider will always be there to deal with the cyber-attacks and make every possible effort to prevent your network from cyber-attacks. Your outsourced IT solution provider will have specialized IT professionals who will be familiar with the modern measures of network security. These highly skilled IT professionals will carry out proactive prevention of the occurrence of cyber-attacks and they will further maintain security alerts and notifications.
In case of the occurrence of any security threat to your IT network, qualified and skilled professionals from your chosen IT services company will walk into your site to deal with the issue. The issue can either be of security threat or network synchronization or may be the update of some software, your outsourced IT service provider will help you in this regard.
"BackOfficeServices" is an IT services company who can support the future of your network by ensuring the safety and security of it. We are here to be your partner for helping you choose the best possible IT solutions for maintaining your healthy network. Our highly skilled and qualified IT professionals make their efforts to deal with the issue of cyber security, which may help your company to enhance the overall performance of its IT system. Your complicated Tier 2 and 3 issues of your IT network can be efficiently resolved by our IT experts and help you in planning the future of your IT infrastructure. Our expert's skills and knowledge will help you in meeting the needs of your business through providing you with an improved IT network. So, choose us to meet your company's IT needs to ensure safe and smooth operations of your IT network. 
You can hire an IT services company to handle your heavy data and other complex network management. You can outsource your IT support in two categories including computing infrastructure and computing software.
As the medium to small sized companies may need the flock of computer systems for managing their IT infrastructure, therefore, you can hire an IT services company for outsourcing your infrastructural tasks. This approach will help you handle your complicated, expensive and technical hardware. Highly skilled experts can help you manage the complications of your IT network. And, you only need to sign on the smartphones and laptops as the staff of your outsourced IT support will handle your complicated IT infrastructure.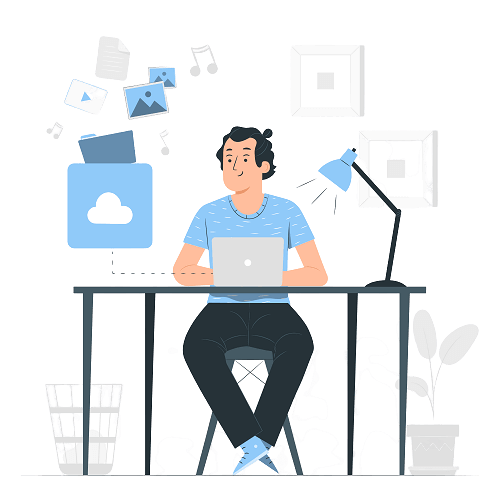 It becomes challenging for a non-IT company to handle the troublesome aspects of the networking software as the software needs to be updated and then it needs to be synchronized with the entire IT network. This synchronization with the entire IT network becomes more challenging when there are many different models of laptops and computers in your company. At times, your hardware fails to understand and read the machine and needs expensive upgrades of the hardware. But, hiring an IT services company can help you manage all these problems.
Maintaining File and System Backup ​
At present, many large sized companies are opting for cloud storage for moving their heavy data and maintaining their backup instead of using their own server or hard drive. Like large companies, medium and small sized companies can also backup their data and files on cloud storage. This type of IT solution will allow you to have access to your data whenever you want and it will remain available for you on cloud as long as you want.
Talk to our Back Office Experts
Call us for fast support to this number.